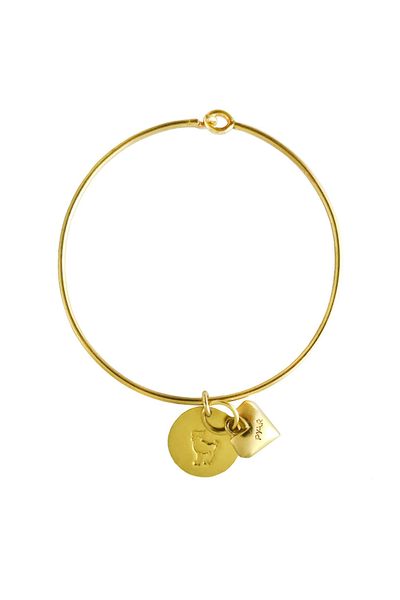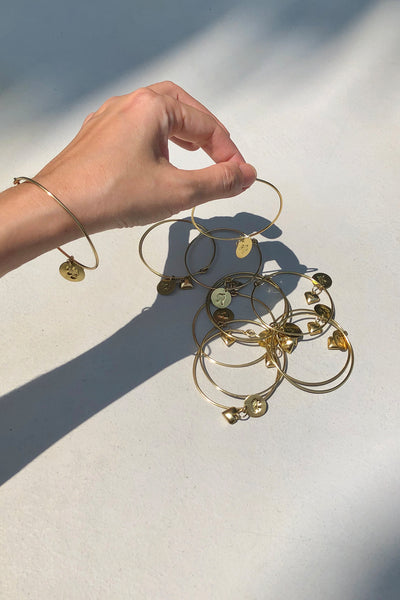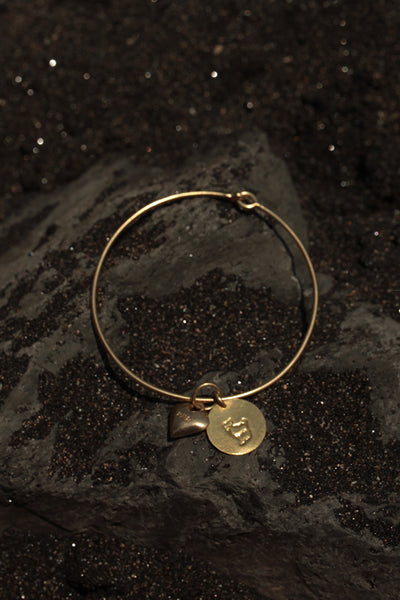 ARIES
The Ram ~ Passionate
March 21 - April 19
Love Trait: Aries loves with fiery passion
Aries zodiac symbol hand stamped on a 15mm coin and hung together with our logo heart charm. Wear on its own or as an addition to any wrist stack. The hook and eye closure allows for additional charms and amulets. Or wear the zodiac charm with our ball chain.
- Handstamped recycled brass 
- 6cm diameter bangle with hook & eye closure
- Handmade in Bali
Zodiac: How do you love? With the quiet intensity of a Virgo, or the grand gestures of an Aquarius? Or maybe you jump straight into the deep end, Scorpio-style. Embrace each sign's unique love traits with our Zodiac bangles.
There's More To Love
---