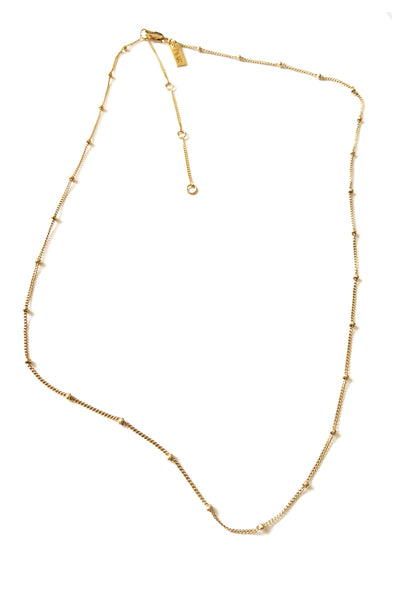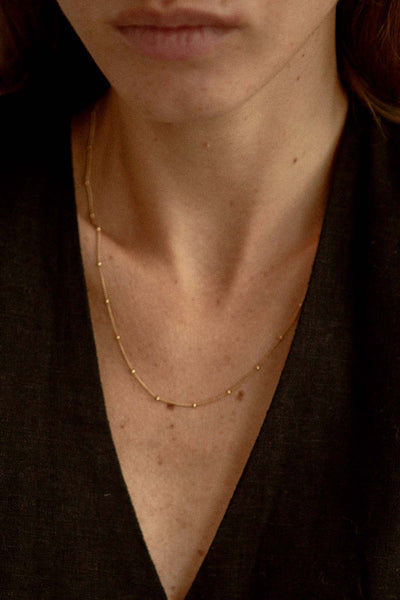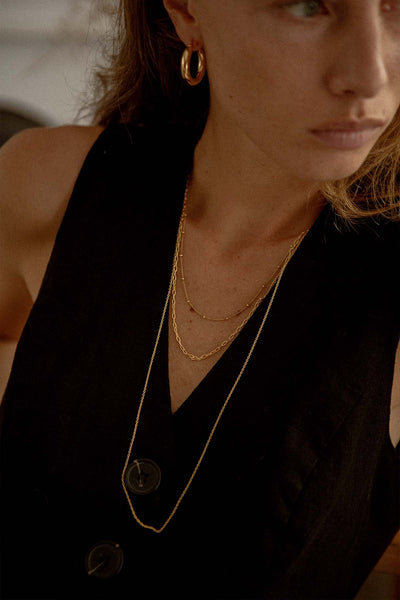 Elegant fine ball chain necklace to wear on its own, layered or with our shell amulet. Adjusts to four lengths — wear long as a matinee or short at 48cm / 19". An essential versatile piece for everyday.
- 18K plated gold over recycled silver
- Chain Length: 57cm / 22" (5cm / 1.9" extender)
- Features PYAR Tag
- Handcrafted in Bali
- Designed to wear on its own or layered at varying lengths
Care tip: wash over with clean water and gently pat dry before storing away
-
For more details, please email info@pyarislove.com
What is a mountain without a peak? A river without fluidity? The Essential collection aims to grace hands, necks and ears with daily staples we hope will become part of your nature. Suitable for any mood, these lightweight beauties fit like a second skin and intend to reflect your inner essence.

There's More To Love
---