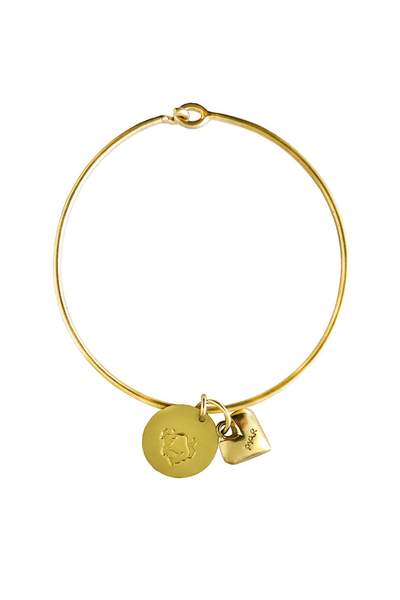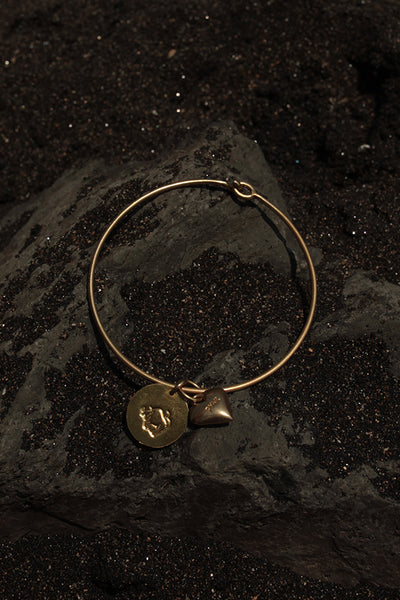 TAURUS
The Bull ~ Reliable
20 April – 20 May
Love Trait: Taurus' love is the most reliable of loves
Taurus zodiac symbol hand stamped on a 15mm coin and hung together with our logo heart charm. The hook and eye closure allows for additional charms and amulets. Or wear the zodiac charm with our ball chain.
- Handstamped recycled brass 
- 6cm diameter bangle with hook & eye closure
- Handmade in Bali
For more details, please email info@pyarislove.com
Zodiac: How do you love? With the quiet intensity of a Virgo, or the grand gestures of an Aquarius? Or maybe you jump straight into the deep end, Scorpio-style. Embrace each sign's unique love traits with our Zodiac bangles.
There's More To Love
---