SILVER BAROQUE PEARL AMULET
---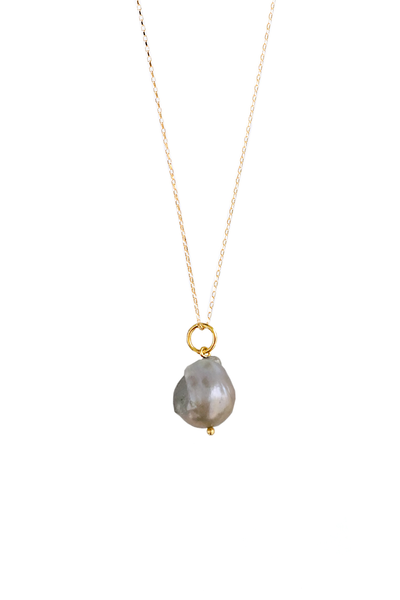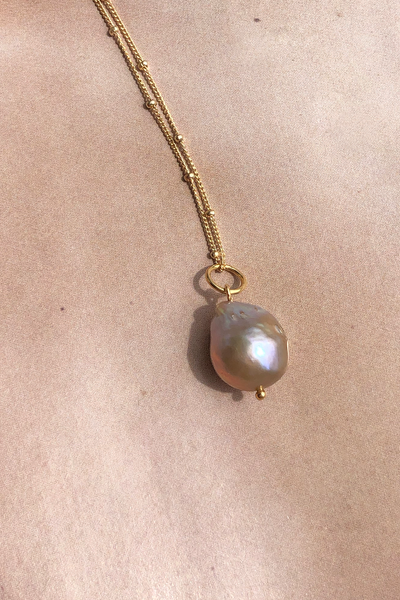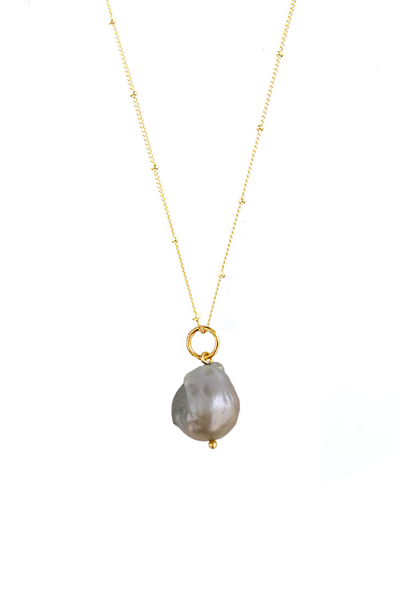 Baroque freshwater pearl with silver and lilac overtones to wear on its own or with our shell amulets, for love to follow. Each pearl is irregularly shaped and unique, just like there will never be another you. It's the perfect reminder to hold close to the heart.


Rolo Chain Necklace 
Chain Length: 76cm / 30" (6cm / 2" extender)
Long dainty gold chain necklace — wearable enough for everyday and looks exquisite as a statement piece worn on the outside or quietly on the inside (layers well with shorter strands). 
Ball Chain Necklace
Chain Length: 57cm / 22" (5cm / 1.9" extender)
Elegantly, dainty fine stud chain necklace —  a versatile everyday companion.
All chains are recycled silver plated with 18K gold and designed for layering and stringing singular or multiple amulets. 
-
For more details, please email info@pyarislove.com
Found is an evolving collection that beckons the nostalgia of finding keepsakes the ocean left out for us under the sun. It is a nudging reminder to behold the abundance that surrounds us. The jagged lines and wabi-sabi beauty of the shells call to its odyssey; a collision of waves and wind as it finds its way pressed into sandy shores. Note the affirmations delicately engraved on the back, a secret enchantment to hold close to the heart.
There's More To Love
---