MEDIUM WAVY HEART LOCKET NECKLACE
---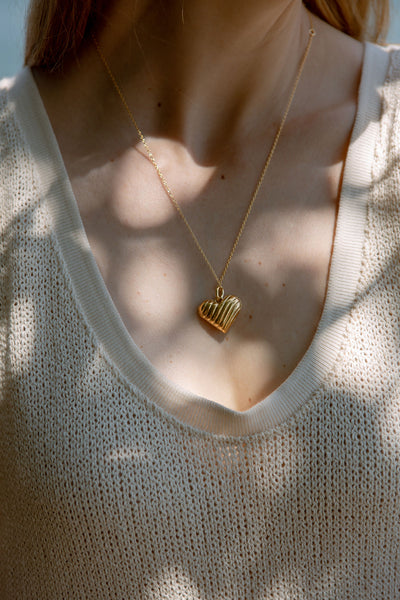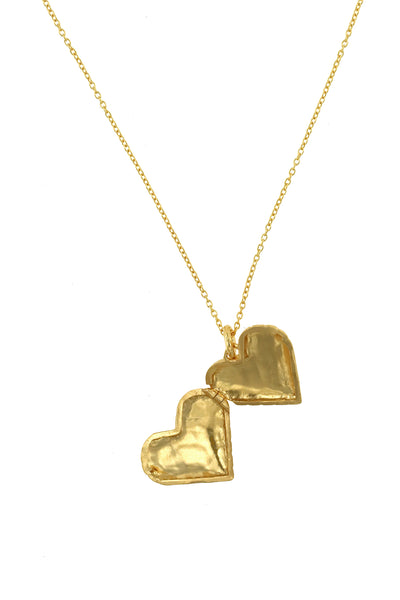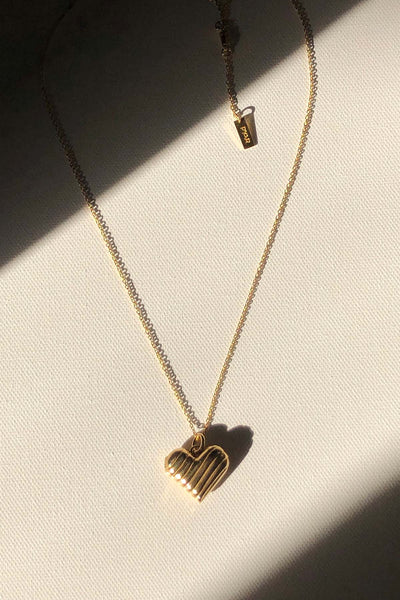 A locket in the form of our wavy heart with undulating lines wrapped around to exude movement, medium at 2cm. It opens up to hold your mementos. Hangs on a link chain with lobster clasp and PYAR tag. Wear for love to follow always.
- 18k gold plated recycled bronze heart & silver chain
- Heart Locket 2cm / Chain length 52cm
- Includes a paper insert as a guide to be replaced with your mementos
- Reusable pouch and gifting box
- Handcrafted in Bali
Each heart necklace is placed in a reusable soft jewellery pouch and box.
If it's a gift, let us know by including your personalised message at checkout.
Care tip: wash with clean water to remove residual elements from the days' wear and gently pat dry before storing away
-
For more details, please email info@pyarislove.com
Love: Within our soul lies a mass of energy that transcends all labels and ego. Known as the divine, it runs on an open mind and a sense of wonder. The Love collection is a an evolution of our heart shaped creations to mark and affirm the sentiment of love.
There's More To Love
---