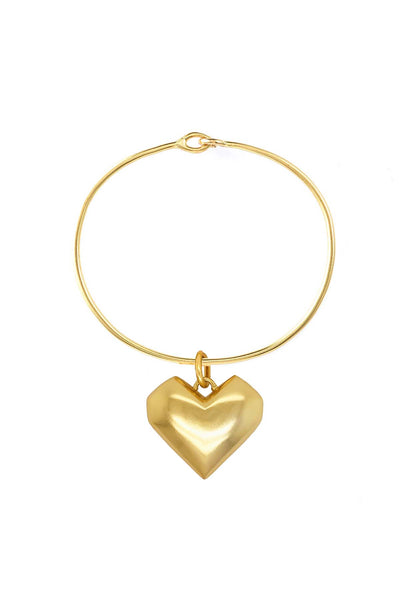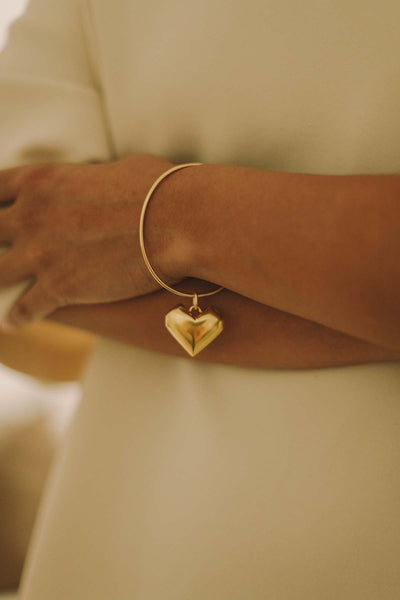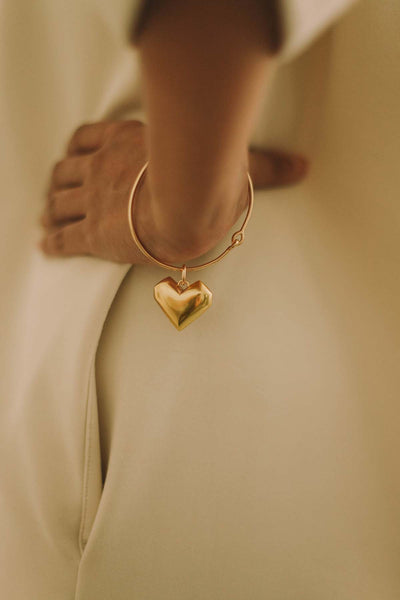 A generous heart—this jumbo heart bell charm makes a light soothing ring at 2.5cm, it hangs on an oval bangle with hook & eye closure. Sits pretty on its own or a perfect addition to any wrist stack.
- 18k gold plated recycled bronze heart
- Heart 2.5cm / Oval Bangle 5.8cm x 4.8cm
- Reusable pouch and gifting box
- Handcrafted in Bali

Each heart is placed in a reusable soft jewellery pouch and box. If it's a gift, let us know by including your personalised message at checkout.

Care tip: Gently wipe with a soft cloth to remove residual elements from the days' wear and store inside your PYAR pouch, keeping it dry. Store in airtight containers when storing for prolonged periods of time.

-
For more details, please email info@pyarislove.com

Love: Within our soul lies a mass of energy that transcends all labels and ego. Known as the divine, it runs on an open mind and a sense of wonder. The Love collection is a an evolution of our heart shaped creations to mark and affirm the sentiment of love. 
There's More To Love
---