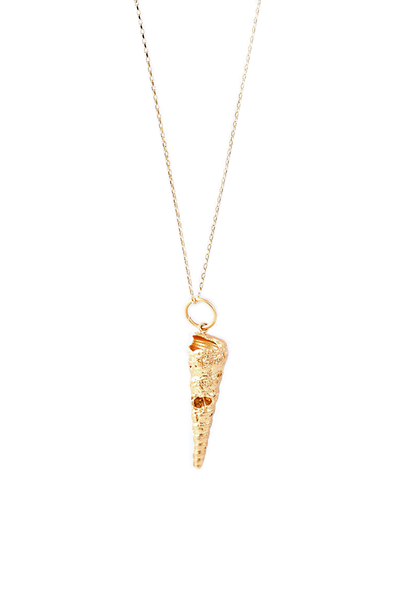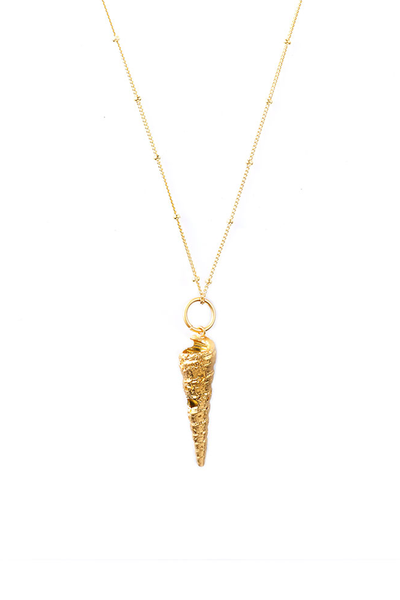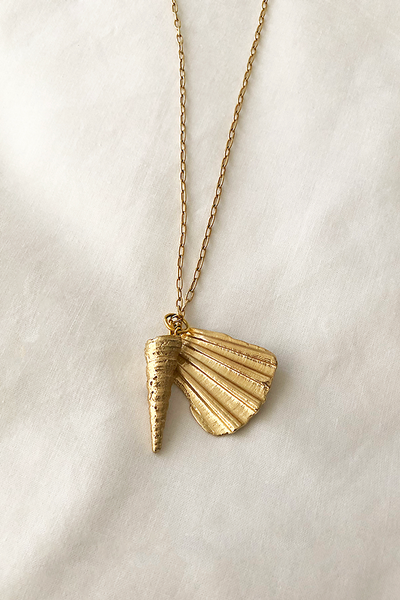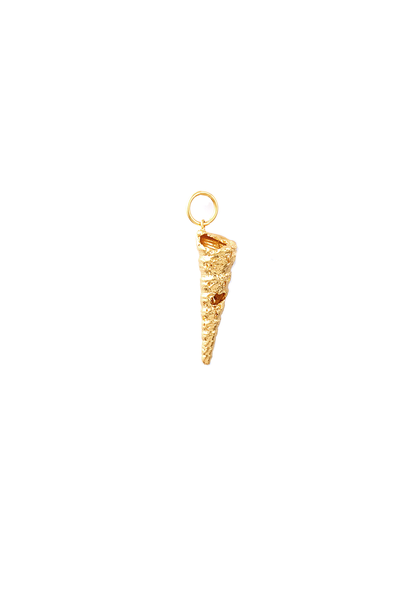 A beautifully textured and organically formed shell  found on our travels were made into moulds then casted in 18k gold over recycled bronze. 

A perfect accompaniment to mix and match with our other charms. Note the curious tiny hole on its side.
- 18
k gold plated over recycled bronze
- Height 4.4 Width 3.2cm / 1.7" x 1.2"
- Weight 12.10g

- Shell found on Canggu beach
- Handmade in Bali
Pair this with
Trust
,
Breathe
,
Be
,
Love
 amulets wear with Rolo, Cable, Ball Chain Necklaces and Bangles

Rolo Chain Necklace 
Chain Length: 76cm / 30" (6cm / 2" extender)
Long dainty gold chain necklace — wearable enough for everyday and looks exquisite as a statement piece worn on the outside or quietly on the inside (layers well with shorter strands). 
Cable Chain Necklace
Chain Length: 57cm / 22" (5cm / 1.9" extender)
A classic, cable link chain — it's bold yet quiet at the same time and able to brighten everyday looks. 
Ball Chain Necklace

Chain Length: 57cm / 22" (5cm / 1.9" extender)
Elegantly, dainty fine stud chain necklace —  a versatile everyday companion. 
All chains are recycle silver plated with 18K gold and designed for layering and stringing singular or multiple shell amulets
Found is a collection that beckons the nostalgia of finding keepsakes the ocean left out for us under the sun. It is a nudging reminder to behold the abundance that surrounds us. The jagged lines and wabi-sabi beauty of the shells call to its odyssey; a collision of waves and wind as it finds its way pressed into sandy shores. Note the affirmations delicately engraved on the back, a secret enchantment to hold close to the heart.
There's More To Love
---