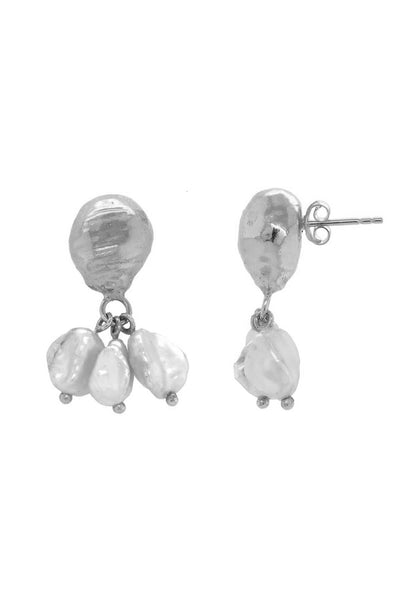 Pearls in varying shapes hang from a silver stud earring which was casted from a baroque pearl, chosen for its beautiful form. Each pearl is irregularly shaped and unique— just like there will never be another you. 


- Sterling Silver plated
- Freshwater pearls
- Handcrafted in Bali 


For more details, please email info@pyarislove.com
Found is an evolving collection that beckons the nostalgia of finding keepsakes the ocean left out for us under the sun. It is a nudging reminder to behold the abundance that surrounds us.

There's More To Love
---