COSMOS
SATURN GOLD HOOP EARRINGS
---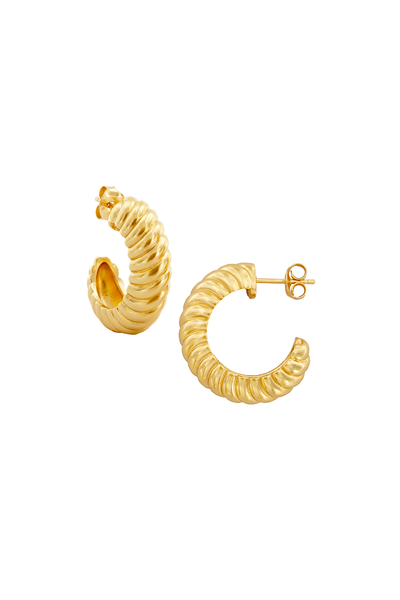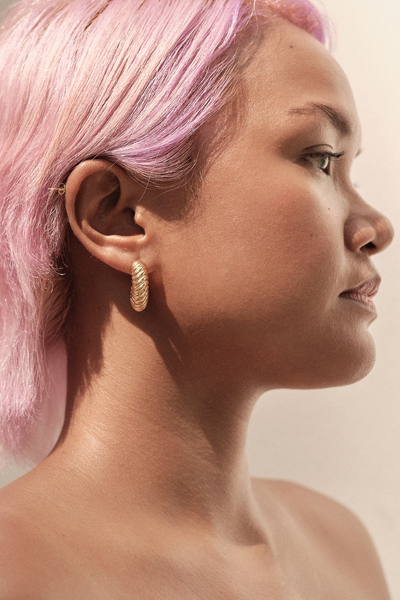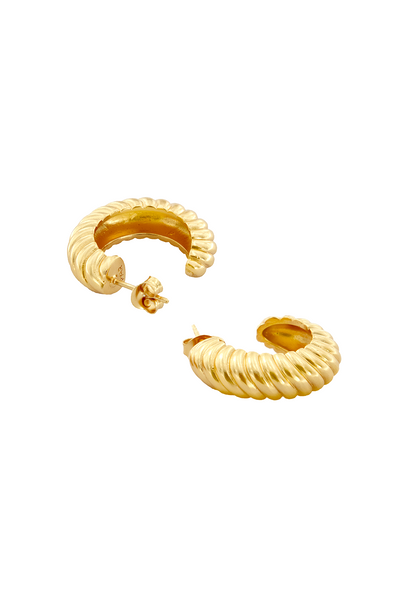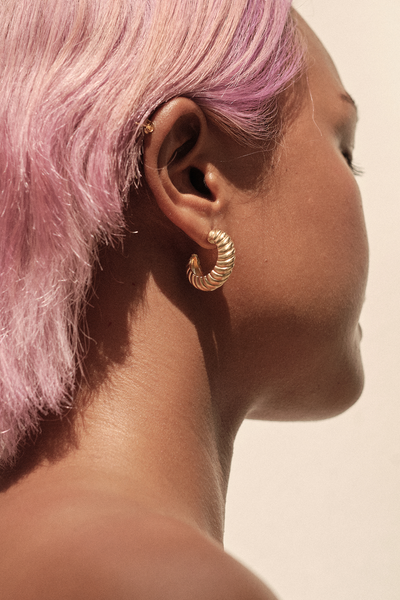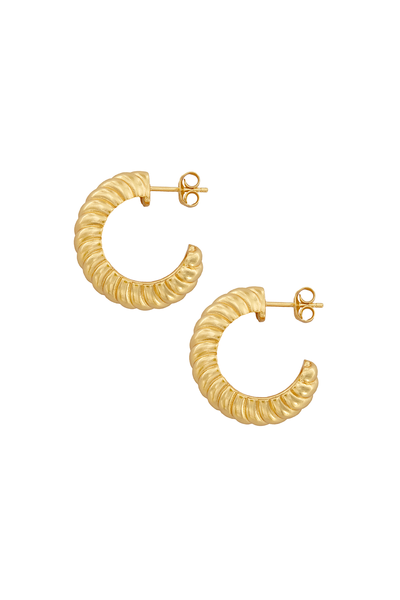 SATURN
6th planet from the Sun

Embodied with glorious rings and refined curvatures, this pair of hoop earrings spans 2.5cm in diameter and is held firmly in place by butterfly backs. Casted in recycled bronze and  plated in 18k gold with a brilliant finish. Striking from all angles and hangs snugly on the lobes. Be warned of Saturn's magnetic pull.
- 18k gold plated over recycled bronze
- 2.5cm diameter, 8mm wide
- Handcrafted in Bali
-

For more details, please email info@pyarislove.com


~ Cosmos ~
MISSION I : To ascend into a collective love consciousness where positive aspects of the self are illuminated to unify.
A galaxy of planets in the scheme of nature inspires the Cosmos collection of hoop earrings. Guided by the transformative qualities of these luminous orbs, we reimagine the celestial bodies of rings, ice, rocks, dust and clouds as atmospheric jewellery casted in recycled bronze then plated in 18k gold — timeless refinement to grace the lobes. Mood enhancers, like a reliable love song that lift the spirits. Moving through space and time, uncovering stories untold in history books to reveal and embrace new realities within. A reminder that we are all connected under the same sky.

There's More To Love
---