AMANTI
GLI AMANTI AMULETS - LA DONNA AND L'UOMO
---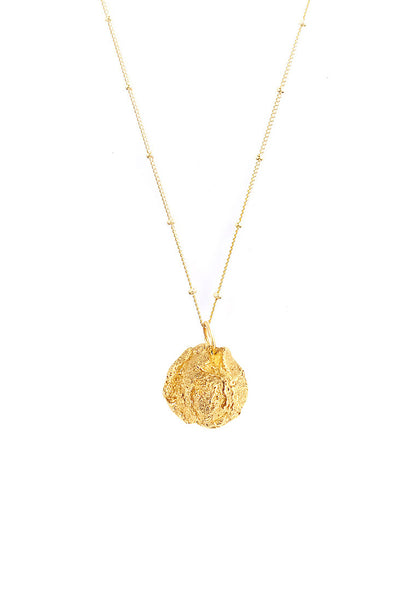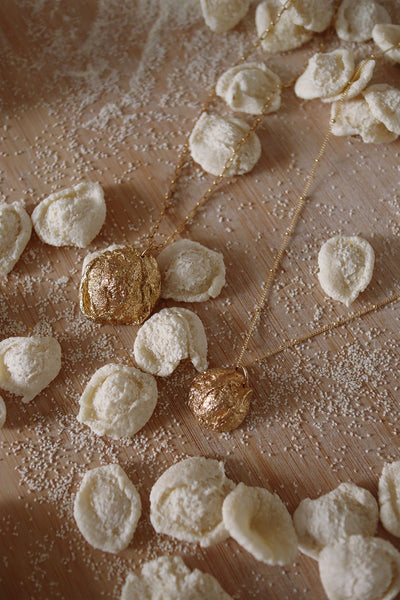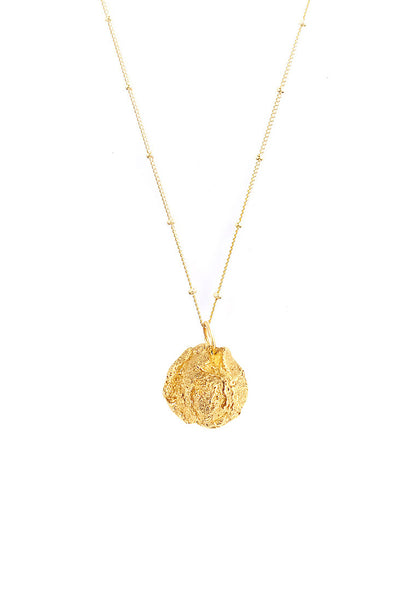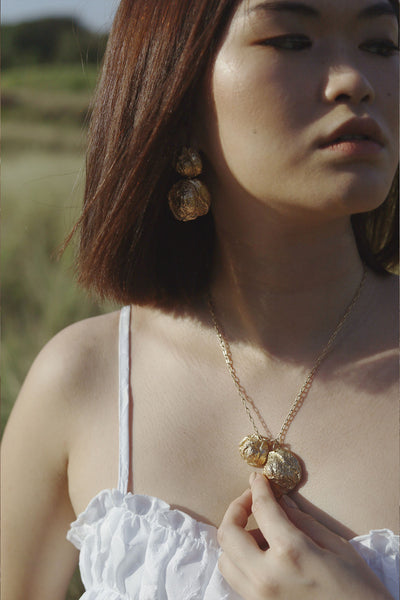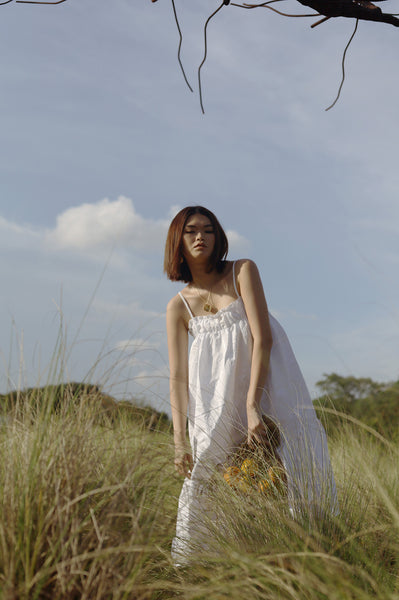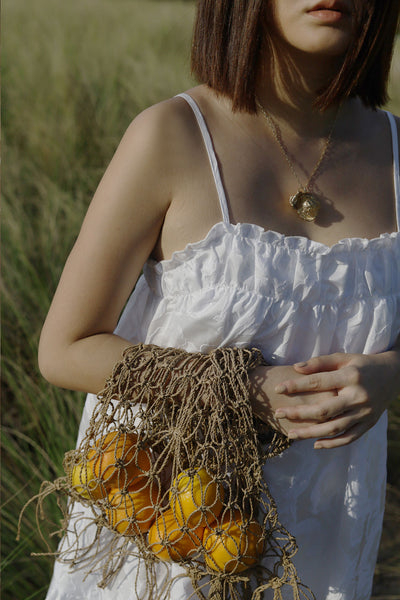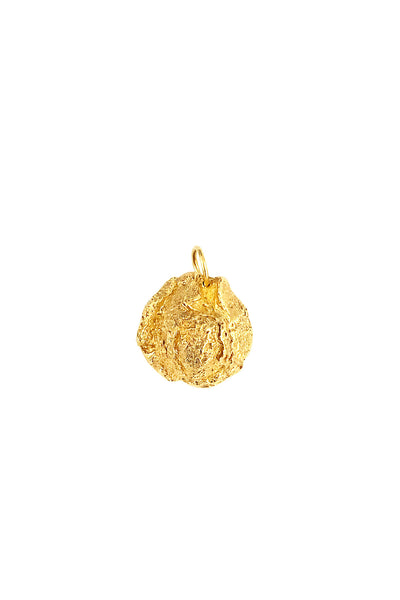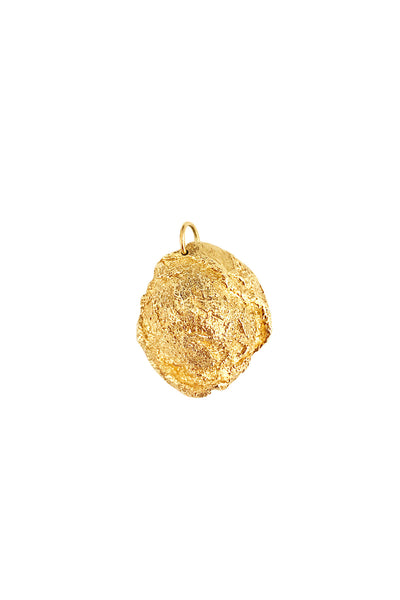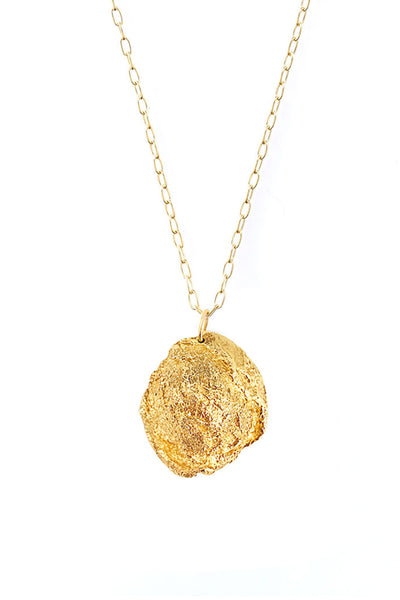 The beautiful textures of sun-dried orecchiette, small by the hands of nonna Ester Fanny and the bigger by her daughter Maria Grazia were casted into amulets in gold plated recycled bronze. These are designed for singular or multiple stacking, to wear for love to follow always.
- 18k gold plated recycled bronze
- reusable pouch and gifting box
- handcrafted in Bali
LA DONNA: height 2cm width 2cm
L'UOMO: height 3cm width 3cm

Wear it as a single piece or mix & match (La Donna and L'Uomo, Le Donne or Gli Uomini) on Ball, Rolo or Cable Chain Necklaces
 Ball Chain Necklace
Chain Length: 57cm / 22" (5cm / 1.9" extender)
18k gold over recycled silver
Cable Chain Necklace
Chain Length: 57cm / 22" (5cm / 1.9" extender)
A classic, cable link chain — it's bold yet quiet at the same time and able to brighten everyday looks.
~ Amanti ~
This collaboration with Âme Studio is inspired by the rich culture and colours of Puglia. The golden hues of summer and the warm smells of traditional Italian kitchen is what Amanti eludes, a collection made by lovers for lovers. The love for food, family, and sacred friendships passed down for  generations; experienced by Melody Tan with this mother-daughter duo and family at their Masseria Potenti during the summer of 2019. There she experienced the unconditional love, heart and soul of Italy and its people, and especially the meaning of family. Amanti is a collection that is dedicated to the people she met during her journey who embraced her as one of their own. 
Sun-dried orecchiette made by hand brought back from Puglia, were preserved into moulds by our Bali artisans to use for the casting process then lovingly designed as modern heirlooms. All of the jewellery in Amanti is made of 18k gold plated recycled bronze.
There's More To Love
---