ALL
CRYSTAL QUARTZ PEARL NECKLACE
---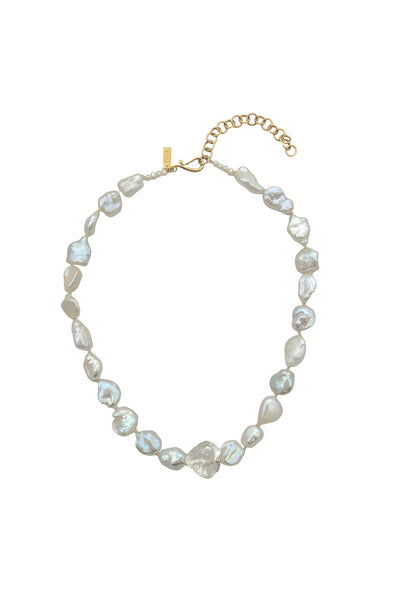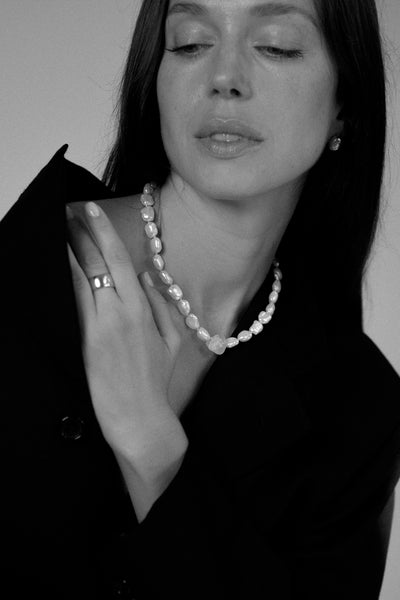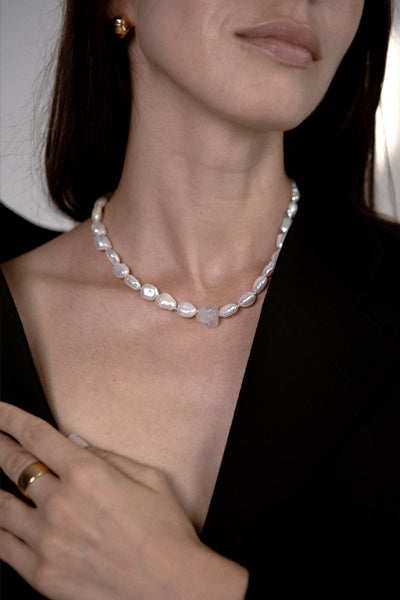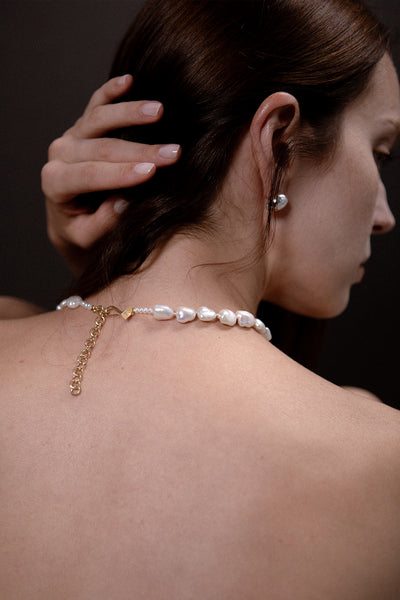 The Wisdom Necklace l - A strand of baroque pearls featuring a single clear crystal quartz double knotted with white silk thread, fastened with an adjustable hook and eye clasp. Designed to wear comfortably above or just below the collarbone.
- Length 40cm with 6cm extension
- 18k gold plated closure
- Handcrafted in Bali

For more details, please email info@pyarislove.com
 The Wisdom Necklaces are additions to our evolving FOUND collection. Pearls are known to symbolise purity, generosity, integrity and wisdom. Paired with a single Clear Crystal Quartz, the "master healer" enhances clarity of thought and promotes harmony within.
Drawing inspiration from the inherent harmony and tension found in opposites, the Wisdom Necklaces embody the duality and union of light and dark, strength and vulnerability through strings of pearls with stone.
There's More To Love
---