NECKLACES
SILVER PEARL ON GOLD ESSENTIAL NECKLACE
---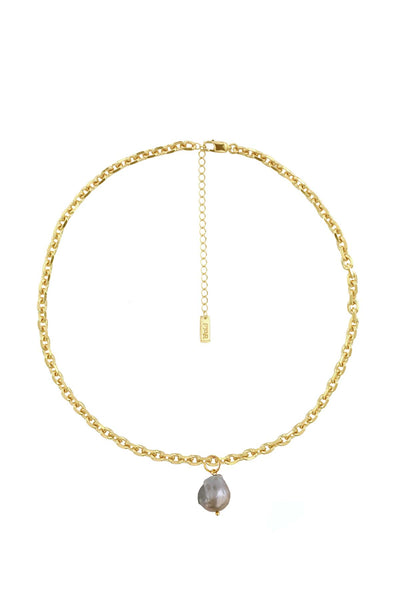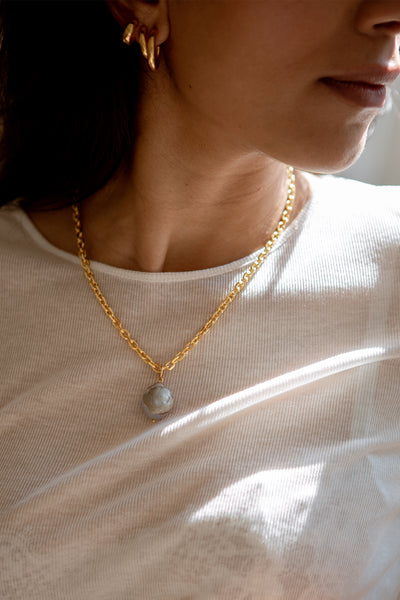 A baroque pearl with silver and lilac overtones on our essential curb chain. Each pearl is irregularly shaped and unique.
- 18K gold plated recycled sterling silver curb chain
- Freshwater silver baroque pearl
- Chain Length: 40cm / 18" (7cm / 2.7" extender)
- One size, unisex
- PYAR Tag
- Handcrafted in Bali 

Our Men's model wears 47cm full length, Women's 40cm shortest.


-
Our baroque pearl amulets are additions to our evolving FOUND collection of Shell Amulets. Pearls are known to symbolise purity, generosity, integrity and wisdom.
There's More To Love
---